Pressure Washing Services
Pressure washing helps remove dirt, stains, debris and dust to make your property look beautiful again. Whether you need soft washing or traditional pressure washing, JC Commercial Services is up to the task. We provide pressure washing services for construction cleaning, decks, siding, roofs and much more. Our detail-oriented approach ensures that your property will be cleaned using the appropriate pressure settings to avoid damage and improve the appearance of your site.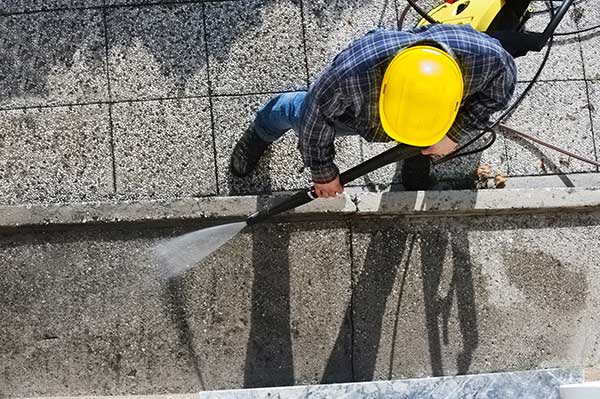 What We Can Pressure Wash
We can pressure wash just about anything with the right settings. During your consultation, we will review the areas that need washing and discuss your goals for these spaces. Our team can pressure wash:
Walkways, driveways and parking areas
Decks, patios and gazebos
Sheds, studios and garages
Siding, roofing and trim
Buildings, entryways and warehouses
Construction and job sites
If you have an additional space or building you need pressure washed, simply let us know and we will let you know if we can accommodate you.
Why Choose Us?
JC Commercial Services serves commercial customers and so has the skill and equipment you need to pressure wash even challenging areas, such as places that are hard to reach or those without a nearby water source. We bring our own equipment and will make your next pressure washing job hassle-free. With our pressure washing services, we can help your spaces look fresh, clean and new without the need for painting or using harsh chemicals to remove stains.
Contact Us for an Estimate
Get an estimate for your pressure washing services by contacting JC Commercial Services today. Give us a call at (512) 215-9953 or get in touch via our online contact form to let us know more about your next project and we will be in touch as soon as possible.