Janitorial Services
Your commercial facility needs dependable janitorial services to keep your spaces clean, healthy and safe. JC Commercial Services provides commercial cleaning and janitorial services personalized for your specific facility. We provide consistent, reliable and effective cleaning solutions to reduce the spread of germs, prevent cross-contamination, remove dirt and dust and provide a hygienic environment for your team to work in. You can depend on us for all your commercial cleaning needs.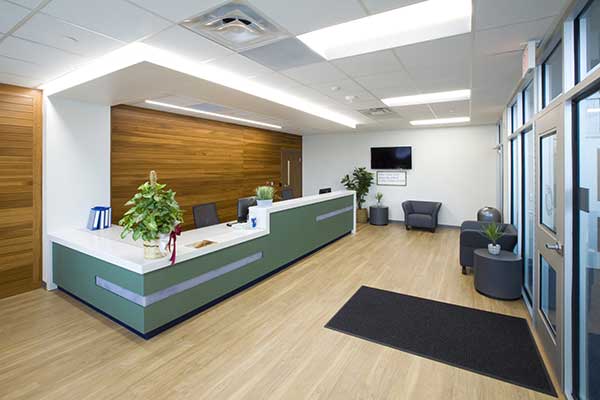 Facilities We Serve
JC Commercial Services serves a variety of facilities with our janitorial services, including, but not limited to:
Apartment complexes
Shopping centers and retail stores
Office buildings
Gyms and fitness clubs
Medical facilities
Banks, schools and churches
Our highly trained team is able to accommodate a wide variety of facilities, so if you're wondering if we'd be a good fit for your cleaning needs, don't hesitate to reach out to us and schedule a consultation.
What Our Cleaning Services Include
When you choose JC Commercial Services for your commercial cleaning needs, your satisfaction is our priority. We abide by rigorous health and safety standards to ensure that your facility is clean and that we protect your site and staff by abiding by industry best practices. Whether you need our team twice a week or once a month, we are there to safely and effectively get the job done and leave your spaces sparkling and your guests impressed.
Our janitorial services include:
Cleaning windows, floors and surfaces
Restroom cleaning
Deep cleaning services
General cleaning
Disinfection services
And more
Start Customizing Your Cleaning Solutions
Start customizing your cleaning solutions and janitorial services by scheduling a consultation with JC Commercial Services. Call us at (512) 215-9953 or get in touch online by submitting our contact form. We look forward to helping you keep your facility safe, clean and beautiful.