Polished Concrete Services
In addition to our construction cleaning and janitorial services, JC Commercial Services provides commercial polished concrete services to make your floors look their best. Polished concrete is low-maintenance, beautiful and durable, giving you an attractive yet hard-wearing floor for your commercial spaces.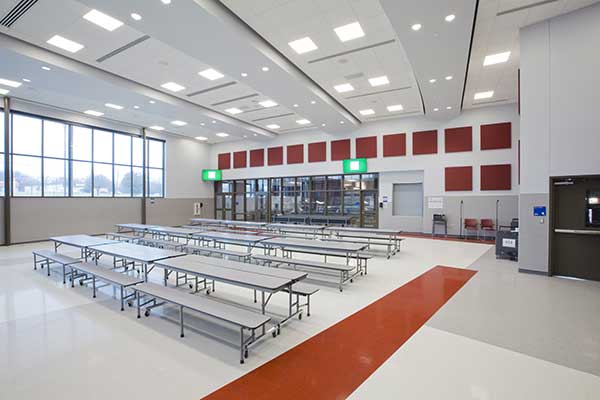 Polished concrete is a budget-friendly option compared to epoxy coatings as it merely involves polishing the surface of the concrete as opposed to coating the entire floor. With polished concrete, you can remove imperfections and create a smoother surface. The best part is that you can customize your level of shine, whether you want a more matte finish or a glossy look.
Our Process for Commercial Polished Concrete
The process for commercial polished concrete is relatively simple and chemical-free. First, we grind the concrete to smooth out imperfections and create a more even surface. Then, we use diamond polishing pads to make the floor shine and create an even smoother and more durable floor that will last. All you have to do after we're done is enjoy your beautiful new low-maintenance floor.
When Is Polished Concrete the Right Choice?
Although polished concrete isn't as resistant to chemicals as coated floors, it's an excellent floor for withstanding heavy foot traffic, which makes it ideal for office settings, non-chemical manufacturing facilities and retail spaces. Polished concrete also reflects light, which can help make your space brighter without using extra energy or installing additional lighting. Polished concrete can also be customized and even stained so you have a unique look for your commercial spaces.
Contact Us for More Information
Schedule a consultation for your commercial polished concrete services with JC Commercial Services. Give us a call at (512) 215-9953 or get in touch online by submitting our contact form. We look forward to helping you create the best floor for your facility.